Role
Score Mixer, Score Recording engineer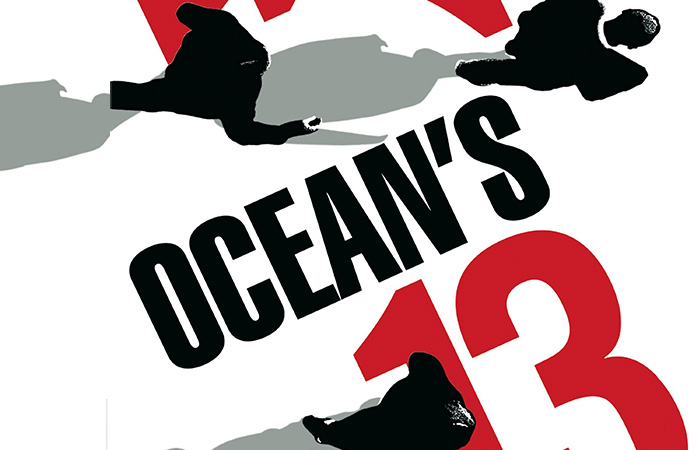 The ocean's films are what started to bring me states for any length of time.
I'd known david Holmes since 1991, but not very well, but we both admired each others work for some time.So when the opportunity arose for is together we both jumped at the chance.
Ocean's 11 was recorded and mixed in the studio at the sunset marquee, which has a long history with the music industry. We were locked in there for 3 months, with the occasional trip to the bar upstairs… It was a very positive experience for me. Meeting LA's great source of top class musicians. And started my love affair with LA.
Ocean's 12 was recorded and mixed Cherokee studios ( now apartments ) we really delved deep to find even more great quirky musician. David like on ocean's 11 had been feeding the Steven sodderberg lots of musical source tracks, which gave us a great aesthetic to bounce off.
Ocean's 13 we had the opportunity to record at oceanway studios, an amazing studio with great rooms and mics. We were there for three months truly a greet studio to record in.